The following devotional was put together by my wife and I for her to deliver at the women's retreat for our Sunday School class this weekend. I also shared it with those who did not go on the retreat, so husbands could hear it too. See attached at the bottom for the actual Word Doc.
Endurance
12:1 Therefore, since we are surrounded by such a great cloud of witnesses, we must get rid of every weight and the sin that clings so closely, and run with endurance the race set out for us, 12:2 keeping our eyes fixed on Jesus, the pioneer and perfecter of our faith. For the joy set out for him he endured the cross, disregarding its shame, and has taken his seat at the right hand of the throne of God. 12:3 Think of him who endured such opposition against himself by sinners, so that you may not grow weary in your souls and give up
Endurance means living by grace through Faith
The meaning of endurance is to stay the course (What)
The means for endurance is grace (How)
The mission of endurance is God – our author, support and prize (Why)
Flow of thought:
James tells us that trials bring endurance and endurance maturity
The author of Hebrews calls trials and discipline a race to endure
The most important thing about running the race is staying on course
We cannot endure ourselves
We need God's strength to endure
We receive His strength by grace
Without faith – trusting God –  we cannot see His grace and do not rest in His grace
Christ ran before us, so He is the example of the running and the end – for the Father rewarded Christ with Himself
We endure for God, with God, by God's strength and to God as our prize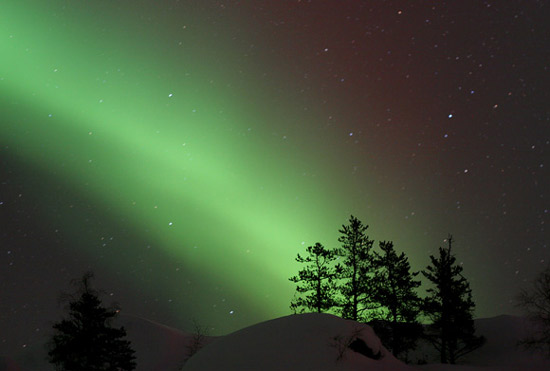 Intro: James says that trials bring about endurance and endurance maturity or completeness. Here, the writer of Hebrews calls it a race – a race we must endure. This is a wish that we all have. When money is tight, we want to endure. When there are marital problems, we want to endure. When our children are sick and no one has the answer, we want to endure. We want to do this, but what does it really mean to endure? How do we do it? WHY do we endure?
Section 1: When running a race, the main point is staying in the race. You can be the fastest and still lose if you do not stay in the race – just ask the hare that got whipped by the tortoise. There is more to a race than just staying in it – There are rules to play by (); obstacles to avoid (); and a generally poor way to go about it ( & – the opposite of the "good fight"[1]) – but we can all agree that if you do not stay in the race, which in part means to stay on course, then all of the other stuff doesn't matter. Enduring means for us to stay the course.
Section 2: How do we do this, though? One of Rob's favorite (on his cynical side) YouTube clips is this counseling session with Bob Newhart. It is a spoof where this woman has these issues and the only advice he gives her is to stop it. When she says she is afraid of something – "Stop it!" When she won't do something she needs to do – "Stop it!" and so on. We some times work just the opposite with endurance. We think we should just "Do it!" Just dig down deep, stop being a baby and "Do it!" I mean you are the mom – you are the wife – just "Do it!" Whereas we are stewards and to be responsible for our lives, families and duties – I am sure that like me there have been many times that you went to dig deep and there was nothing left, the boot straps had broken and you had fallen and you couldn't get up. This is because we are not made – not capable – nor any other affirming word – we are not able to just "Do it" on our own. Jesus said that apart from Him we could do nothing () We are dependent. Let me say that again – mom, you are dependent. Wife, you are dependent. We need grace – and we need it every day – all day. The reason why we come to our wits' end is because we are relying on our wits. You might ask what that looks like . . . Paul asked for a release from his "thorn in the flesh" (). And God said, "No – my grace is sufficient." This means that God is saying your comfort and your health and your security and your control – they are never going to help you – they will never be enough. "My grace is enough – I AM enough", God says. And Paul responds with, "Therefore I am content with weaknesses, with insults, with troubles, with persecutions and difficulties for the sake of Christ, for whenever I am weak, then I am strong."
You see, grace is seen only through the eyes of faith. When we let go of the so-called control of our lives and trust God, we see the grace that He had given us the entire time to stand strong – even in our
weaknesses. This is like feeding the kids chicken soup when they are sick. I honestly do not know exactly how chicken soup makes them better, but I know that it does – it is the right thing to feed them. We do not always (maybe even rarely) know how or why something is given by God or how we are supposed to go about it, but we know that trusting Him is the right thing to do.
The passage that I read from Hebrews starts with a "therefore" and the "therefore" came from , which is example after example of people living by faith. Faith is hearing God and doing what you are told.
So, we know the race that is set before us – to honor God, glorify God, worship God, serve God – all through Jesus, by the power of the Spirit. The details DO NOT MATTER, God does and He will work those out – that is our race.
We know the end – Jesus is our forerunner and our prize. We keep our eyes fixed upon Him.
Now, we know the means – grace. We stay on the course and endure, never leaving the path and trusting God by faith that He will provide everything we need. He will provide strength when we need it. He will provide tears when we need them. He will provide sisters to hold us up. He will provide famine to lean us down. He will provide husbands to lead us through. He will provide vision to push us forward. He will provide children to help us love. He will provide cancer to strip us clean. He will provide happiness to help us glorify Him. He will provide death to bring us home.
John Piper says of grace-striving: (pages 26-27) [From The Roots of Endurance, by John Piper]
A Peculiar Kind of Striving
So the form of our endurance has a peculiar energy: We put out

great effort to endure to the end, but we do it in a peculiar way,

namely, in the strength that God supplies. Paul said it like this in

, "Work out your own salvation with fear

and trembling, for it is God who works in you, both to will and

to work for his good pleasure." We work and we tremble at the

magnitude of what is at stake in our endurance and what great

obstacles therearein ourselves and in the world and in the devil.

But we do not tremble with the anxiety of the abandoned. We

are not abandoned. In all our striving, there is a deep restfulness

of confidence, for we are striving not in our strength but God's.

"Finally, be strong in the Lord and in the strength of his might"

Yes, thereis a fight to be fought and a race to be run. Paul

leaves us no question about that:

Do you not know that in a race all the runners compete, but

only one receives the prize? So run that you may obtain it.

Every athlete exercises self-control in all things. They do it

to receive a perishable wreath, but we an imperishable. So

Ido not run aimlessly; I do not box as one beating the air.

But I discipline my body and keep it under control, lest after

preaching to others I myself should be disqualified.

But be careful in reading such texts. Oh, how easy it would

be to simply turn them into moral self-improvement programs that

have nothing to do with the blood-bought, Spirit-wrought New

Covenant promises of divine enabling received by faith in Christ.

The crucial Christian difference for Paul was that he believed

all his running and fighting and body disciplining was a gift of

grace purchased by Jesus Christ and received by faith in him so that

Jesus would get the glory and not Paul himself. For example, Paul

said, "By the grace of God I am what I am, and his grace toward

me was not in vain. On the contrary, I worked harder than any of

them, though it was not I, but the grace of God that is with me"

(). Yes, he worked to endure, but no, it was not

finally and decisively dependent on him, but on the grace of God.

"It depends not [finally and decisively] on human will or exer-

tion, but on God, who has mercy" ().

Enduring by Grace Through Faith So God Gets the Glory

The biblical call to endure in faith and obedience is a call to trust

the Christ-purchased, empowering grace of God.7 God'sgrace is

first the gift of pardon and imputed righteousness;8 then it is the

gift of power to fight the good fight and to overflow in good deeds.
We endure by staying the course; we endure by grace.
Section 3: Finally, the why of it all.  Girls, we are not running arbitrary races, just because that is what we do. There is a point to it all. God made Adam and Eve to know Him and to love Him and to be with Him – that is why we are here, to know God and love Him by being with Him. Adam and Eve decided to do something else. Two of the most ironic words ever put together were in the name "Saint Elsewhere".  You cannot be anywhere else but with God and be holy, be a "saint." We follow Adam and Eve
all of the time – we do something else. We go somewhere else. We become someone else.
We are made to be with God, because we are made for God.
He set the race before us – stay on the course.
He gives us the strength and items needed to finish it – run by faith and stand in grace.
He is the starter, the encourager and the prize – run because of Him, with Him, for Him and to Him.
Endurance means getting the point of the race. I know some of us are off course – He is still there. I know some of us are trying to mother and be wives in our own strength – He is still able. I now some of us have lost sight of the prize – He is still sweeter and better than anything else.
---
[1]
The expression
I have competed well
(
Grk
"I have competed the good competition") uses words that may refer to a race or to a boxing or wrestling match: "run the good race" or "fight the good fight." The similar phrase in
1 Tim 1:18
uses a military picture and is more literally "war the good warfare."
12:1 Therefore, since we are surrounded by so great a cloud of witnesses, let us also lay aside every weight, and sin which clings so closely, and let us run with endurance the race that is set before us, 2 looking to Jesus, the founder and perfecter of our faith, who for the joy that was set before him endured the cross, despising the shame, and is seated at the right hand of the throne of God.
3 Consider him who endured from sinners such hostility against himself, so that you may not grow weary or fainthearted. 4 In your struggle against sin you have not yet resisted to the point of shedding your blood. 5 And have you forgotten the exhortation that addresses you as sons?
"My son, do not regard lightly the discipline of the Lord,
nor be weary when reproved by him.
6 For the Lord disciplines the one he loves,
and chastises every son whom he receives."
7 It is for discipline that you have to endure. God is treating you as sons. For what son is there whom his father does not discipline? 8 If you are left without discipline, in which all have participated, then you are illegitimate children and not sons. 9 Besides this, we have had earthly fathers who disciplined us and we respected them. Shall we not much more be subject to the Father of spirits and live? 10 For they disciplined us for a short time as it seemed best to them, but he disciplines us for our good, that we may share his holiness. 11 For the moment all discipline seems painful rather than pleasant, but later it yields the peaceful fruit of righteousness to those who have been trained by it.
12 Therefore lift your drooping hands and strengthen your weak knees, 13 and make straight paths for your feet, so that what is lame may not be put out of joint but rather be healed. (
5 An athlete is not crowned unless he competes according to the rules. (ESV)
12:1 Therefore, since we are surrounded by so great a cloud of witnesses, let us also lay aside every weight, and sin which clings so closely, and let us run with endurance the race that is set before us, (ESV)
24 Do you not know that in a race all the runners run, but only one receives the prize? So run that you may obtain it. 25 Every athlete exercises self-control in all things. They do it to receive a perishable wreath, but we an imperishable. 26 So I do not run aimlessly; I do not box as one beating the air. 27 But I discipline my body and keep it under control, lest after preaching to others I myself should be disqualified. (ESV)
7 I have fought the good fight, I have finished the race, I have kept the faith. (ESV)
5 I am the vine; you are the branches. Whoever abides in me and I in him, he it is that bears much fruit, for apart from me you can do nothing. (ESV)
8 Three times I pleaded with the Lord about this, that it should leave me. 9 But he said to me, "My grace is sufficient for you, for my power is made perfect in weakness." Therefore I will boast all the more gladly of my weaknesses, so that the power of Christ may rest upon me. 10 For the sake of Christ, then, I am content with weaknesses, insults, hardships, persecutions, and calamities. For when I am weak, then I am strong. (ESV)
11:1 I wish you would bear with me in a little foolishness. Do bear with me! 2 For I feel a divine jealousy for you, since I betrothed you to one husband, to present you as a pure virgin to Christ. 3 But I am afraid that as the serpent deceived Eve by his cunning, your thoughts will be led astray from a sincere and pure devotion to Christ. 4 For if someone comes and proclaims another Jesus than the one we proclaimed, or if you receive a different spirit from the one you received, or if you accept a different gospel from the one you accepted, you put up with it readily enough. 5 Indeed, I consider that I am not in the least inferior to these super-apostles. 6 Even if I am unskilled in speaking, I am not so in knowledge; indeed, in every way we have made this plain to you in all things.
7 Or did I commit a sin in humbling myself so that you might be exalted, because I preached God's gospel to you free of charge? 8 I robbed other churches by accepting support from them in order to serve you. 9 And when I was with you and was in need, I did not burden anyone, for the brothers who came from Macedonia supplied my need. So I refrained and will refrain from burdening you in any way. 10 As the truth of Christ is in me, this boasting of mine will not be silenced in the regions of Achaia. 11 And why? Because I do not love you? God knows I do!
12 And what I do I will continue to do, in order to undermine the claim of those who would like to claim that in their boasted mission they work on the same terms as we do. 13 For such men are false apostles, deceitful workmen, disguising themselves as apostles of Christ. 14 And no wonder, for even Satan disguises himself as an angel of light. 15 So it is no surprise if his servants, also, disguise themselves as servants of righteousness. Their end will correspond to their deeds.
16 I repeat, let no one think me foolish. But even if you do, accept me as a fool, so that I too may boast a little. 17 What I am saying with this boastful confidence, I say not with the Lord's authority but as a fool. 18 Since many boast according to the flesh, I too will boast. 19 For you gladly bear with fools, being wise yourselves! 20 For you bear it if someone makes slaves of you, or devours you, or takes advantage of you, or puts on airs, or strikes you in the face. 21 To my shame, I must say, we were too weak for that!
But whatever anyone else dares to boast of—I am speaking as a fool—I also dare to boast of that. 22 Are they Hebrews? So am I. Are they Israelites? So am I. Are they offspring of Abraham? So am I. 23 Are they servants of Christ? I am a better one—I am talking like a madman—with far greater labors, far more imprisonments, with countless beatings, and often near death. 24 Five times I received at the hands of the Jews the forty lashes less one. 25 Three times I was beaten with rods. Once I was stoned. Three times I was shipwrecked; a night and a day I was adrift at sea; 26 on frequent journeys, in danger from rivers, danger from robbers, danger from my own people, danger from Gentiles, danger in the city, danger in the wilderness, danger at sea, danger from false brothers; 27 in toil and hardship, through many a sleepless night, in hunger and thirst, often without food, in cold and exposure. 28 And, apart from other things, there is the daily pressure on me of my anxiety for all the churches. 29 Who is weak, and I am not weak? Who is made to fall, and I am not indignant?
30 If I must boast, I will boast of the things that show my weakness. 31 The God and Father of the Lord Jesus, he who is blessed forever, knows that I am not lying. 32 At Damascus, the governor under King Aretas was guarding the city of Damascus in order to seize me, 33 but I was let down in a basket through a window in the wall and escaped his hands. (ESV)
12 Therefore, my beloved, as you have always obeyed, so now, not only as in my presence but much more in my absence, work out your own salvation with fear and trembling, 13 for it is God who works in you, both to will and to work for his good pleasure. (ESV)
10 Finally, be strong in the Lord and in the strength of his might. (ESV)
24 Do you not know that in a race all the runners run, but only one receives the prize? So run that you may obtain it. 25 Every athlete exercises self-control in all things. They do it to receive a perishable wreath, but we an imperishable. 26 So I do not run aimlessly; I do not box as one beating the air. 27 But I discipline my body and keep it under control, lest after preaching to others I myself should be disqualified. (ESV)
10 But by the grace of God I am what I am, and his grace toward me was not in vain. On the contrary, I worked harder than any of them, though it was not I, but the grace of God that is with me. (ESV)
16 So then it depends not on human will or exertion, but on God, who has mercy. (ESV)