Attached is the brief slidepack for CCS 10th Grade Systematic Theology for a Brief Excursis into a study on the meaning of Hades; also attached: a not-so-brief paper on the same subject. Enjoy!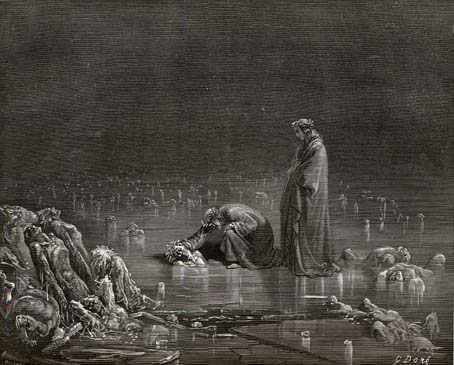 As promised to my Systematic Theology Class:
In the Scriptures[1], two very important interchangeable terms are used between the Old and New Testaments that have a place in the authoritative Word on life after death.  The Hebrew word, Sheol, and the Greek word, Hades, are words of the basic same designation from the Old Testament period and books to that of the New Testament respectively.[2] Each of them essentially mean the "grave, pit or death" in their general usage.[3] This is more so in the Hebrew usage of Sheol than that of the New Testament and Hades.  Along with this general view, a nuanced view is present in the Old Testament usage and even more pronounced in the New Testament to carry the idea of judgment and possibly punishment.
Read the rest here:
---
[1]
All biblical references and quotations will be taken from the New American Standard Update of the Holy Bible, revised in 1995.
[2]Walter A. Elwell and Barry J. Beitzel, Baker Encyclopedia of the Bible, Map on Lining Papers. (Grand Rapids, Mich.: Baker Book House, 1988), 953.
[3] Ibid.
I have heard it said time and again that Jesus was a man just like us, often times because of passages like Luke 2:52. However, when I read passages like John 1:1-18, Colossians 1:15-20, Hebrews 1:1-3 I do not get that sense. See what you think on one of them:
1 In the beginning was the Word, and the Word was with God, and the Word was God.

2 He was in the beginning with God.

3 All things came into being through Him, and apart from Him nothing came into being that has come into being.

4 In Him was life, and the life was the Light of men.

5 The Light shines in the darkness, and the darkness did not comprehend it.

6 There came a man  sent from God, whose name was John.

7 He came as a witness, to testify about the Light, so that all might believe through him.

8 He was not the Light, but he came to testify about the Light.

9 There was the true Light which, coming into the world, enlightens every man.

10 He was in the world, and the world was made through Him, and the world did not know Him.

11 He came to His own, and those who were His own did not receive Him.

12 But as many as received Him, to them He gave the right to become children of God, even to those who believe in His name,

13 who were born, not of blood nor of the will of the flesh nor of the will of man, but of God.

14 And the Word became flesh, and dwelt among us, and we saw His glory, glory as of the only begotten from the Father, full of grace and truth.

15 John testified about Him and cried out, saying, "This was He of whom I said, 'He who comes after me 1has a higher rank than I, for He existed before me.' "

16 For of His fullness we have all received, and grace upon grace.

17 For the Law was given through Moses; grace and truth were realized through Jesus Christ.

18 No one has seen God at any time; the only begotten God who is in the bosom of the Father, He has explained Him.
John and Paul and the author of Hebrews do not seem to have that sense – namely that Jesus is just like us, in any way. He was presented temptation, just like us – but He was not/did not respond/ did not end up to be "just like us."
Maybe, in light of ALL of Scripture, we might see this for what it is: a product of Western Modernity upon the text when we hear of a Jesus, just like us; a Jesus who grew in progressive knowledge of His own deity/lordship/sonship.
Read here for more on this, especially in the section entitled, Narrative Flow:
The following devotional was put together by my wife and I for her to deliver at the women's retreat for our Sunday School class this weekend. I also shared it with those who did not go on the retreat, so husbands could hear it too. See attached at the bottom for the actual Word Doc.
Endurance
Hebrews 12:1-13
12:1 Therefore, since we are surrounded by such a great cloud of witnesses, we must get rid of every weight and the sin that clings so closely, and run with endurance the race set out for us, 12:2 keeping our eyes fixed on Jesus, the pioneer and perfecter of our faith. For the joy set out for him he endured the cross, disregarding its shame, and has taken his seat at the right hand of the throne of God. 12:3 Think of him who endured such opposition against himself by sinners, so that you may not grow weary in your souls and give up
Endurance means living by grace through Faith
The meaning of endurance is to stay the course (What)
The means for endurance is grace (How)
The mission of endurance is God – our author, support and prize (Why)
Flow of thought:
James tells us that trials bring endurance and endurance maturity
The author of Hebrews calls trials and discipline a race to endure
The most important thing about running the race is staying on course
We cannot endure ourselves
We need God's strength to endure
We receive His strength by grace
Without faith – trusting God –  we cannot see His grace and do not rest in His grace
Christ ran before us, so He is the example of the running and the end – for the Father rewarded Christ with Himself
We endure for God, with God, by God's strength and to God as our prize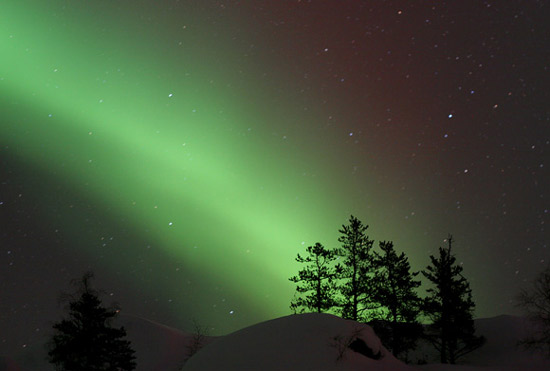 Intro: James says that trials bring about endurance and endurance maturity or completeness. Here, the writer of Hebrews calls it a race – a race we must endure. This is a wish that we all have. When money is tight, we want to endure. When there are marital problems, we want to endure. When our children are sick and no one has the answer, we want to endure. We want to do this, but what does it really mean to endure? How do we do it? WHY do we endure?
The call to ministry is a call to preparation.
James tells us in his epistle, "Let not many of you become teachers, for you shall incur a stricter judgment." (3:1) This verse is found in a discussion on the tongue and speaking toward the primary result of a call to ministry – namely, telling.  With this sobering perspective, what of those who have plowed forth full of heart , but empty of hand and head because they forfeited the call to preparation? . . .