Posts Tagged 'Christianity'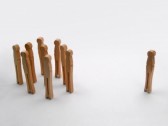 My wife and I often find ourselves in the ethical conundrum of being offended by Christian Music comprised of weak and/or incorrect theology, BUT NOT being offended by a Jack Johnson song or a Styx song [she listens to Styx, not me . . . 😉 . . . ] Why are we so, I don't know, hyper-focused or hyper-critical about Christian things, but not so much about non-christian things?
This brings up the issue that breaches the topic of culture as of late, in the upcoming memorial ceremonies of 9/11/01. Carl Trumen wrote the following: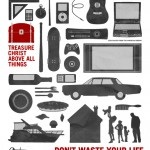 As we saw in the first post, we have been sent on mission. Now, I did neglect to go back and back to THE Mission, which is to glorify God – to radiate and reflect His glory. That is the Big Picture. This has also been born into an organism – not an organization – called the Church – but making followers of the LORD predates the Church, only now the disciple-making has taken a very personal fulfillment in God, the Son. We are to Glorify God and do what He has said to do, which is also glorifying God.
Having said that, we might ask "Why should we be a disciple of Christ?" Is this just a modern movement? Is it biblical?
Well, to get right (back) to the point, we do it because we were told to, both in Matthew 28:18-20 and in the echo of Jesus' call to His disciples, when He said, "Follow Me." That call still echoes today and will continue to echo until He returns. We are Christ's disciples because the God of the universe has told us to be.
Also, implied in the "Why?" question, is "What's in it for me?"
I have been thinking a lot lately how grossly rich our churches are here in America – and how we are ok with that. We are driven to the next novelty and the next programmatic push, simply because we can. We have redeemed our tickets at Pleasure Island and we do not even know what we have made of ourselves – mainly because most everyone else looks just like us.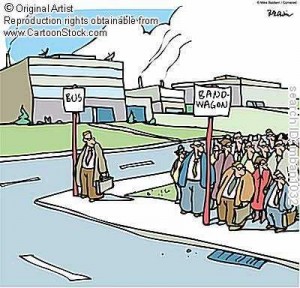 We want.
That is the nature of us – we want.
more lights
more electronics
more leather
more space
more numbers
more control
more praise
more me
I am reminded that Jesus said, "For it is easier for a camel to go through the eye of a needle than for a rich man to enter the kingdom of God."
Then, I wonder about a whole caravan of them . . . Read the rest of this entry »