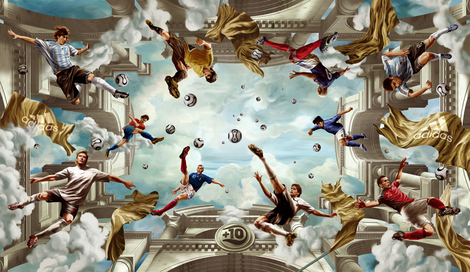 We are made to worship.
We are made to be dependent upon something or Someone greater than us. When we "worship" in any way, we are doing what we were made to do, only when we pervert it so as to place our gaze on ANYTHING other than God, we turn what is natural and right to unnatural sin.
Everything has it's place.
Only God is to be worshipped.
Only God can bear the weight if glory.
So, who are you looking at?