Posts Tagged 'Resurrection'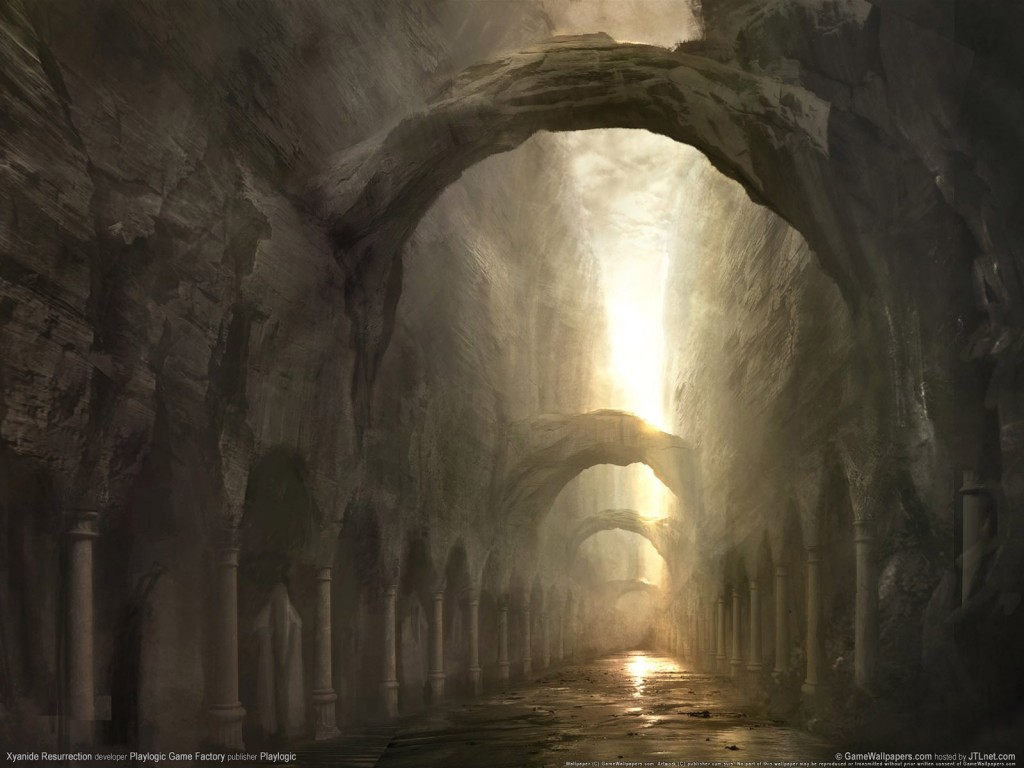 Listen Here:
Audio clip: Adobe Flash Player (version 9 or above) is required to play this audio clip. Download the latest version here. You also need to have JavaScript enabled in your browser.
Q. Hey Rob,
Okay, my cage is rattled again. It's about your stance on people not 
recognizing each other in the resurrection. I'll be surprised if mine is the 
only e-mail you get about this. First, I agree with you completely that we 
probably won't even care and that just being in God's presence and seeing 
Him in all His glory will be all-consuming and probably overwhelm any other 
thought or feeling.
That said, I have to wonder if your position is entirely correct when I 
think about instances like when King Saul paid the medium to call up Samuel: 
Saul recognized Samuel from the medium's description. In Jesus' parable 
about the rich man and Lazarus, the rich man recognized both Lazarus and 
Abraham. In the  account of Jesus' transfiguration, Peter, James and 
John recognized Moses and Elijah. Whether this was from ancient drawings, 
maybe, or some God-granted telepathy-type thing, we don't know, but they 
obviously were recognizable as those specific Biblical figures. In , 
Jesus tells us He's the God of the living, not the dead, and names Abraham, 
Isaac and Jacob. This implies that they're still known by those names and 
recognized as those people even after death. In this same chapter, Jesus 
tells us there will be no marriage, but rather that we'll be like the angels 
in heaven. Is it taking that verse too far to suppose we'll be known by 
names and recognizable as the angels Michael and Gabriel clearly are? The 
most persuasive example to me is that of Jesus Himself after His death, who 
was immediately recognized by His disciples when He appeared to them in the 
locked room. Scripture even depicts Him retaining the wounds of the 
crucifixion. There's the obvious delineation between our humanity and His 
deity, but we're told that we will be like Him.
As far as having memories, if we are to give an account after death (Rom. 
14) of the acts done in this life, we would surely be able to remember them, 
along with the others' whose lives are included in the memories of what 
we've done.
 Thanks for your time.

Oh yeah, and who were the Nephilim? (Just kidding)
A pre-Abraham Boy-Band. (Just Kidding)
Here you Go:
 Read the rest of this entry »
17:1 And after six days Jesus took with him Peter and James, and John his brother, and led them up a high mountain by themselves. 2 And he was transfigured before them, and his face shone like the sun, and his clothes became white as light. 3 And behold, there appeared to them Moses and Elijah, talking with him. 4 And Peter said to Jesus, "Lord, it is good that we are here. If you wish, I will make three tents here, one for you and one for Moses and one for Elijah." 5 He was still speaking when, behold, a bright cloud overshadowed them, and a voice from the cloud said, "This is my beloved Son, with whom I am well pleased; listen to him." 6 When the disciples heard this, they fell on their faces and were terrified. 7 But Jesus came and touched them, saying, "Rise, and have no fear." 8 And when they lifted up their eyes, they saw no one but Jesus only.
9 And as they were coming down the mountain, Jesus commanded them, "Tell no one the vision, until the Son of Man is raised from the dead." 10 And the disciples asked him, "Then why do the scribes say that first Elijah must come?" 11 He answered, "Elijah does come, and he will restore all things. 12 But I tell you that Elijah has already come, and they did not recognize him, but did to him whatever they pleased. So also the Son of Man will certainly suffer at their hands." 13 Then the disciples understood that he was speaking to them of John the Baptist.
14 And when they came to the crowd, a man came up to him and, kneeling before him, 15 said, "Lord, have mercy on my son, for he is an epileptic and he suffers terribly. For often he falls into the fire, and often into the water. 16 And I brought him to your disciples, and they could not heal him." 17 And Jesus answered, "O faithless and twisted generation, how long am I to be with you? How long am I to bear with you? Bring him here to me." 18 And Jesus rebuked the demon, and it came out of him, and the boy was healed instantly. 19 Then the disciples came to Jesus privately and said, "Why could we not cast it out?" 20 He said to them, "Because of your little faith. For truly, I say to you, if you have faith like a grain of mustard seed, you will say to this mountain, 'Move from here to there,' and it will move, and nothing will be impossible for you."
22 As they were gathering in Galilee, Jesus said to them, "The Son of Man is about to be delivered into the hands of men, 23 and they will kill him, and he will be raised on the third day." And they were greatly distressed.
24 When they came to Capernaum, the collectors of the two-drachma tax went up to Peter and said, "Does your teacher not pay the tax?" 25 He said, "Yes." And when he came into the house, Jesus spoke to him first, saying, "What do you think, Simon? From whom do kings of the earth take toll or tax? From their sons or from others?" 26 And when he said, "From others," Jesus said to him, "Then the sons are free. 27 However, not to give offense to them, go to the sea and cast a hook and take the first fish that comes up, and when you open its mouth you will find a shekel. Take that and give it to them for me and for yourself." (
22:1 And again Jesus spoke to them in parables, saying, 2 "The kingdom of heaven may be compared to a king who gave a wedding feast for his son, 3 and sent his servants to call those who were invited to the wedding feast, but they would not come. 4 Again he sent other servants, saying, 'Tell those who are invited, See, I have prepared my dinner, my oxen and my fat calves have been slaughtered, and everything is ready. Come to the wedding feast.' 5 But they paid no attention and went off, one to his farm, another to his business, 6 while the rest seized his servants, treated them shamefully, and killed them. 7 The king was angry, and he sent his troops and destroyed those murderers and burned their city. 8 Then he said to his servants, 'The wedding feast is ready, but those invited were not worthy. 9 Go therefore to the main roads and invite to the wedding feast as many as you find.' 10 And those servants went out into the roads and gathered all whom they found, both bad and good. So the wedding hall was filled with guests.
11 "But when the king came in to look at the guests, he saw there a man who had no wedding garment. 12 And he said to him, 'Friend, how did you get in here without a wedding garment?' And he was speechless. 13 Then the king said to the attendants, 'Bind him hand and foot and cast him into the outer darkness. In that place there will be weeping and gnashing of teeth.' 14 For many are called, but few are chosen."
15 Then the Pharisees went and plotted how to entangle him in his words. 16 And they sent their disciples to him, along with the Herodians, saying, "Teacher, we know that you are true and teach the way of God truthfully, and you do not care about anyone's opinion, for you are not swayed by appearances. 17 Tell us, then, what you think. Is it lawful to pay taxes to Caesar, or not?" 18 But Jesus, aware of their malice, said, "Why put me to the test, you hypocrites? 19 Show me the coin for the tax." And they brought him a denarius. 20 And Jesus said to them, "Whose likeness and inscription is this?" 21 They said, "Caesar's." Then he said to them, "Therefore render to Caesar the things that are Caesar's, and to God the things that are God's." 22 When they heard it, they marveled. And they left him and went away.
23 The same day Sadducees came to him, who say that there is no resurrection, and they asked him a question, 24 saying, "Teacher, Moses said, 'If a man dies having no children, his brother must marry the widow and raise up children for his brother.' 25 Now there were seven brothers among us. The first married and died, and having no children left his wife to his brother. 26 So too the second and third, down to the seventh. 27 After them all, the woman died. 28 In the resurrection, therefore, of the seven, whose wife will she be? For they all had her."
29 But Jesus answered them, "You are wrong, because you know neither the Scriptures nor the power of God. 30 For in the resurrection they neither marry nor are given in marriage, but are like angels in heaven. 31 And as for the resurrection of the dead, have you not read what was said to you by God: 32 'I am the God of Abraham, and the God of Isaac, and the God of Jacob'? He is not God of the dead, but of the living." 33 And when the crowd heard it, they were astonished at his teaching.
34 But when the Pharisees heard that he had silenced the Sadducees, they gathered together. 35 And one of them, a lawyer, asked him a question to test him. 36 "Teacher, which is the great commandment in the Law?" 37 And he said to him, "You shall love the Lord your God with all your heart and with all your soul and with all your mind. 38 This is the great and first commandment. 39 And a second is like it: You shall love your neighbor as yourself. 40 On these two commandments depend all the Law and the Prophets."
41 Now while the Pharisees were gathered together, Jesus asked them a question, 42 saying, "What do you think about the Christ? Whose son is he?" They said to him, "The son of David." 43 He said to them, "How is it then that David, in the Spirit, calls him Lord, saying,
44 "'The Lord said to my Lord,
Sit at my right hand,
until I put your enemies under your feet'?
45 If then David calls him Lord, how is he his son?" 46 And no one was able to answer him a word, nor from that day did anyone dare to ask him any more questions. (ESV)