It must be said that there is an attribute, both eternal and uniquely divine, about God's will so as to say that it is immovable, immutable and the only reality there will ever be. (Job 42:2)
This is coupled with the fact that He provides some freedom to those who have been reborn and can thus be alive and make choices. It CANNOT be said that man ever has freewill, as a "free-will" would be able to do anything it wants to do anytime it wants to do it – only God can do that. Rather, we live within the realm of responsibility and Divine Sovereignty, as D.A. Carson writes. Yet, how if God's WILL is sovereign over all can we ever make a choice. Well . . . we can and we cannot.
This is where the principle of complexity needs to replace ideas of contradiction. Two items may only seem to contradict, unless they are elementally opposed – then they contradict. Otherwise, they may be two corollary attributes of a thoroughly complex system. Here that applies to the reality that the tension between say, the imperatives (commands) in Scripture and the fact that God has no thing outside of His WILL, is no tension at all – it only seems to be. This applies to sin and the Sovereignty of God as well. His Will is complex enough to contain His will (providence with man) and it is neither a contradiction, nor a diluting of the integrity of God.
See the illustration below: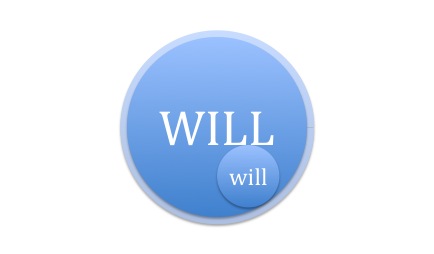 God's providential will (the filial application of God's Sovereign WILL to His relationship with mankind) lies always within His Sovereign will, namely because it is born out of it – as all things are. Yet, it is within the complexity of His will a real realm of [limited] choice – namely to please or not to please Father. These two categories are essential to even begin a dialog on the Will/will of God. For truly, no thing can ever thwart the WILL of God.
Anyone else wanna take a shot at this . . . ?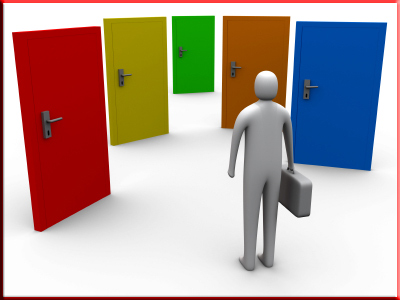 If you were asked, "Who is God?" . . . where would you begin?
In these slidepacks, Open Theism, The Quest for the Historical Jesus, The New Perspectives on Paul and The Emergent Church are discussed. All of these are various levels of a blight on Christendom and need to be addressed, none more than Open Theism.
We would do well to follow after the once, future king of Israel, David, when he arrived in the Valley of Elah to bring supplies to his brothers at war with the Philistines, as well as gather info to bring back to his father. Coming upon the scene of Goliath of Gath taunting God's army, David says,
"For who is this uncircumcised Philistine, that he should taunt the armies of the living God?" – 1 Samuel 17:26
A ruddy, small, young man was the only one who got it – no matter who, no matter what and no matter how against the masses and odds it is, when someone speaks against God or His truth- respond. Later, Israel would be nearly consumed by the wrath of God over THEIR defaming God's name . . .
Believe. Live. Respond.