Had a great time at Wake Christian Academy today. I was able to take part in a chapel series on topics from Systematic Theology. My topic was angels.
We had a question and answer time after the high school chapel, but I know there are more questions.
This post is to provide a place for those to ask those questions. Just post your question and then check back for the answer.
Let'em rip!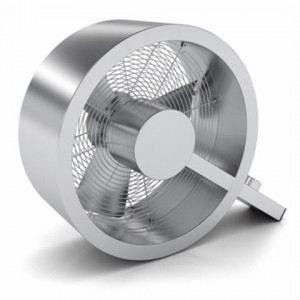 Meagan wrote:
Rob,
how would you reply to the notion that dispensationalism is a relatively new (just over 100 years old according to some) belief, and that it is not biblical in origin? Also, why is it
so important to clarify whether the Bible is referring to Jews or Christians ( or both) when it speaks of the "church"?
Lastly, is the only passage from which to build a theology of the rapture, and specifically a pre-tribulational rapture?
ANSWER:
This second one is a very important question, in my opinion. The first answer must be that it is only important if the Text seems to make it important. I think the Text does indeed do this.
From the inception of the nation of Israel through Abram of Ur, God had designed a people to be distinct. For certain purposes, God made an "us and them" situation between Israel and everyone else. This distinctive puts Israel in a unique light by definition. Now, Paul works some of that out in by way of a side argument. This intersects what God is doing through the Gospel more in . It is this intersection that many interpret the "mystery" that Paul speaks of very often being the Church producing Gospel. This is heightened by that indicates a time and position distinction for Israel, offset from the Gentiles (everyone else).
The key is always remembering that when you say "Jew", you must think of both the individual AND the nation. Read the rest of this entry »
52 in a moment, in the twinkling of an eye, at the last trumpet. For the trumpet will sound, and the dead will be raised imperishable, and we shall be changed. (
3:1 Then what advantage has the Jew? Or what is the value of circumcision? 2 Much in every way. To begin with, the Jews were entrusted with the oracles of God. 3 What if some were unfaithful? Does their faithlessness nullify the faithfulness of God? 4 By no means! Let God be true though every one were a liar, as it is written,
"That you may be justified in your words,
and prevail when you are judged."
5 But if our unrighteousness serves to show the righteousness of God, what shall we say? That God is unrighteous to inflict wrath on us? (I speak in a human way.) 6 By no means! For then how could God judge the world? 7 But if through my lie God's truth abounds to his glory, why am I still being condemned as a sinner? 8 And why not do evil that good may come?—as some people slanderously charge us with saying. Their condemnation is just.
9 What then? Are we Jews any better off? No, not at all. For we have already charged that all, both Jews and Greeks, are under sin, 10 as it is written:
"None is righteous, no, not one;
11 no one understands;
no one seeks for God.
12 All have turned aside; together they have become worthless;
no one does good,
not even one."
13 "Their throat is an open grave;
they use their tongues to deceive."
"The venom of asps is under their lips."
14 "Their mouth is full of curses and bitterness."
15 "Their feet are swift to shed blood;
16 in their paths are ruin and misery,
17 and the way of peace they have not known."
18 "There is no fear of God before their eyes."
19 Now we know that whatever the law says it speaks to those who are under the law, so that every mouth may be stopped, and the whole world may be held accountable to God. 20 For by works of the law no human being will be justified in his sight, since through the law comes knowledge of sin.
21 But now the righteousness of God has been manifested apart from the law, although the Law and the Prophets bear witness to it— 22 the righteousness of God through faith in Jesus Christ for all who believe. For there is no distinction: 23 for all have sinned and fall short of the glory of God, 24 and are justified by his grace as a gift, through the redemption that is in Christ Jesus, 25 whom God put forward as a propitiation by his blood, to be received by faith. This was to show God's righteousness, because in his divine forbearance he had passed over former sins. 26 It was to show his righteousness at the present time, so that he might be just and the justifier of the one who has faith in Jesus.
27 Then what becomes of our boasting? It is excluded. By what kind of law? By a law of works? No, but by the law of faith. 28 For we hold that one is justified by faith apart from works of the law. 29 Or is God the God of Jews only? Is he not the God of Gentiles also? Yes, of Gentiles also, 30 since God is one—who will justify the circumcised by faith and the uncircumcised through faith. 31 Do we then overthrow the law by this faith? By no means! On the contrary, we uphold the law. (ESV)
9:1 I am speaking the truth in Christ—I am not lying; my conscience bears me witness in the Holy Spirit— 2 that I have great sorrow and unceasing anguish in my heart. 3 For I could wish that I myself were accursed and cut off from Christ for the sake of my brothers, my kinsmen according to the flesh. 4 They are Israelites, and to them belong the adoption, the glory, the covenants, the giving of the law, the worship, and the promises. 5 To them belong the patriarchs, and from their race, according to the flesh, is the Christ who is God over all, blessed forever. Amen.
6 But it is not as though the word of God has failed. For not all who are descended from Israel belong to Israel, 7 and not all are children of Abraham because they are his offspring, but "Through Isaac shall your offspring be named." 8 This means that it is not the children of the flesh who are the children of God, but the children of the promise are counted as offspring. 9 For this is what the promise said: "About this time next year I will return, and Sarah shall have a son." 10 And not only so, but also when Rebekah had conceived children by one man, our forefather Isaac, 11 though they were not yet born and had done nothing either good or bad—in order that God's purpose of election might continue, not because of works but because of him who calls— 12 she was told, "The older will serve the younger." 13 As it is written, "Jacob I loved, but Esau I hated."
14 What shall we say then? Is there injustice on God's part? By no means! 15 For he says to Moses, "I will have mercy on whom I have mercy, and I will have compassion on whom I have compassion." 16 So then it depends not on human will or exertion, but on God, who has mercy. 17 For the Scripture says to Pharaoh, "For this very purpose I have raised you up, that I might show my power in you, and that my name might be proclaimed in all the earth." 18 So then he has mercy on whomever he wills, and he hardens whomever he wills.
19 You will say to me then, "Why does he still find fault? For who can resist his will?" 20 But who are you, O man, to answer back to God? Will what is molded say to its molder, "Why have you made me like this?" 21 Has the potter no right over the clay, to make out of the same lump one vessel for honorable use and another for dishonorable use? 22 What if God, desiring to show his wrath and to make known his power, has endured with much patience vessels of wrath prepared for destruction, 23 in order to make known the riches of his glory for vessels of mercy, which he has prepared beforehand for glory— 24 even us whom he has called, not from the Jews only but also from the Gentiles? 25 As indeed he says in Hosea,
"Those who were not my people I will call 'my people,'
and her who was not beloved I will call 'beloved.'"
26 "And in the very place where it was said to them, 'You are not my people,'
there they will be called 'sons of the living God.'"
27 And Isaiah cries out concerning Israel: "Though the number of the sons of Israel be as the sand of the sea, only a remnant of them will be saved, 28 for the Lord will carry out his sentence upon the earth fully and without delay." 29 And as Isaiah predicted,
"If the Lord of hosts had not left us offspring,
we would have been like Sodom
and become like Gomorrah."
30 What shall we say, then? That Gentiles who did not pursue righteousness have attained it, that is, a righteousness that is by faith; 31 but that Israel who pursued a law that would lead to righteousness did not succeed in reaching that law. 32 Why? Because they did not pursue it by faith, but as if it were based on works. They have stumbled over the stumbling stone, 33 as it is written,
"Behold, I am laying in Zion a stone of stumbling, and a rock of offense;
and whoever believes in him will not be put to shame."
10:1 Brothers, my heart's desire and prayer to God for them is that they may be saved. 2 For I bear them witness that they have a zeal for God, but not according to knowledge. 3 For, being ignorant of the righteousness of God, and seeking to establish their own, they did not submit to God's righteousness. 4 For Christ is the end of the law for righteousness to everyone who believes.
5 For Moses writes about the righteousness that is based on the law, that the person who does the commandments shall live by them. 6 But the righteousness based on faith says, "Do not say in your heart, 'Who will ascend into heaven?'" (that is, to bring Christ down) 7 or "'Who will descend into the abyss?'" (that is, to bring Christ up from the dead). 8 But what does it say? "The word is near you, in your mouth and in your heart" (that is, the word of faith that we proclaim); 9 because, if you confess with your mouth that Jesus is Lord and believe in your heart that God raised him from the dead, you will be saved. 10 For with the heart one believes and is justified, and with the mouth one confesses and is saved. 11 For the Scripture says, "Everyone who believes in him will not be put to shame." 12 For there is no distinction between Jew and Greek; for the same Lord is Lord of all, bestowing his riches on all who call on him. 13 For "everyone who calls on the name of the Lord will be saved."
14 How then will they call on him in whom they have not believed? And how are they to believe in him of whom they have never heard? And how are they to hear without someone preaching? 15 And how are they to preach unless they are sent? As it is written, "How beautiful are the feet of those who preach the good news!" 16 But they have not all obeyed the gospel. For Isaiah says, "Lord, who has believed what he has heard from us?" 17 So faith comes from hearing, and hearing through the word of Christ.
18 But I ask, have they not heard? Indeed they have, for
"Their voice has gone out to all the earth,
and their words to the ends of the world."
19 But I ask, did Israel not understand? First Moses says,
"I will make you jealous of those who are not a nation;
with a foolish nation I will make you angry."
20 Then Isaiah is so bold as to say,
"I have been found by those who did not seek me;
I have shown myself to those who did not ask for me."
21 But of Israel he says, "All day long I have held out my hands to a disobedient and contrary people."
11:1 I ask, then, has God rejected his people? By no means! For I myself am an Israelite, a descendant of Abraham, a member of the tribe of Benjamin. 2 God has not rejected his people whom he foreknew. Do you not know what the Scripture says of Elijah, how he appeals to God against Israel? 3 "Lord, they have killed your prophets, they have demolished your altars, and I alone am left, and they seek my life." 4 But what is God's reply to him? "I have kept for myself seven thousand men who have not bowed the knee to Baal." 5 So too at the present time there is a remnant, chosen by grace. 6 But if it is by grace, it is no longer on the basis of works; otherwise grace would no longer be grace.
7 What then? Israel failed to obtain what it was seeking. The elect obtained it, but the rest were hardened, 8 as it is written,
"God gave them a spirit of stupor,
eyes that would not see
and ears that would not hear,
down to this very day."
9 And David says,
"Let their table become a snare and a trap,
a stumbling block and a retribution for them;
10 let their eyes be darkened so that they cannot see,
and bend their backs forever."
11 So I ask, did they stumble in order that they might fall? By no means! Rather through their trespass salvation has come to the Gentiles, so as to make Israel jealous. 12 Now if their trespass means riches for the world, and if their failure means riches for the Gentiles, how much more will their full inclusion mean!
13 Now I am speaking to you Gentiles. Inasmuch then as I am an apostle to the Gentiles, I magnify my ministry 14 in order somehow to make my fellow Jews jealous, and thus save some of them. 15 For if their rejection means the reconciliation of the world, what will their acceptance mean but life from the dead? 16 If the dough offered as firstfruits is holy, so is the whole lump, and if the root is holy, so are the branches.
17 But if some of the branches were broken off, and you, although a wild olive shoot, were grafted in among the others and now share in the nourishing root of the olive tree, 18 do not be arrogant toward the branches. If you are, remember it is not you who support the root, but the root that supports you. 19 Then you will say, "Branches were broken off so that I might be grafted in." 20 That is true. They were broken off because of their unbelief, but you stand fast through faith. So do not become proud, but fear. 21 For if God did not spare the natural branches, neither will he spare you. 22 Note then the kindness and the severity of God: severity toward those who have fallen, but God's kindness to you, provided you continue in his kindness. Otherwise you too will be cut off. 23 And even they, if they do not continue in their unbelief, will be grafted in, for God has the power to graft them in again. 24 For if you were cut from what is by nature a wild olive tree, and grafted, contrary to nature, into a cultivated olive tree, how much more will these, the natural branches, be grafted back into their own olive tree.
25 Lest you be wise in your own sight, I want you to understand this mystery, brothers: a partial hardening has come upon Israel, until the fullness of the Gentiles has come in. 26 And in this way all Israel will be saved, as it is written,
"The Deliverer will come from Zion,
he will banish ungodliness from Jacob";
27 "and this will be my covenant with them
when I take away their sins."
28 As regards the gospel, they are enemies of God for your sake. But as regards election, they are beloved for the sake of their forefathers. 29 For the gifts and the calling of God are irrevocable. 30 For just as you were at one time disobedient to God but now have received mercy because of their disobedience, 31 so they too have now been disobedient in order that by the mercy shown to you they also may now receive mercy. 32 For God has consigned all to disobedience, that he may have mercy on all.
33 Oh, the depth of the riches and wisdom and knowledge of God! How unsearchable are his judgments and how inscrutable his ways!
34 "For who has known the mind of the Lord,
or who has been his counselor?"
35 "Or who has given a gift to him
that he might be repaid?"
36 For from him and through him and to him are all things. To him be glory forever. Amen. (ESV)
25 Lest you be wise in your own sight, I want you to understand this mystery, brothers: a partial hardening has come upon Israel, until the fullness of the Gentiles has come in. (ESV)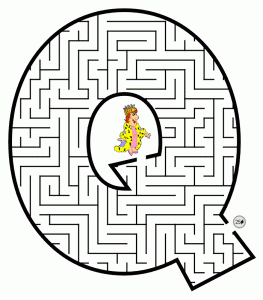 Meagan wrote:
Rob,
how would you reply to the notion that dispensationalism is a relatively new (just over 100 years old according to some) belief, and that it is not biblical in origin? Also, why is it
so important to clarify whether the Bible is referring to Jews or Christians ( or both) when it speaks of the "church"?
Lastly, is the only passage from which to build a theology of the rapture, and specifically a pre-tribulational rapture?
ANSWER:
Ok, I am finally able to get to this – busy week! Now I do not want to just pass the buck here, or inundate you with more reading, but this is a Costco-size can of worms you opened, so a little reading will be necessary.
I want you to go
here
for a balanced approach at the truth that beliefs held within modern dispensationalism (well defined
here
) were also held by Church Fathers and many way before the 1800's. This is more directly approached
here
(although I do not know this guy or this site very well, he is at least though provoking in the right direction.)
So, look at those in that order – but, as you do, think about this:
– Every system or school of though has a birth. Just because something is systematized more recently does not necessarily make it wrong. There were rocks here before Geology became the system that it is today. Systems classify things, if they are done well. Although it is usually a niche thing, they are still just to be a classificational tool. I mean are we to reject the thoughts and teachings of Calvinism because he was not in the beginning with God?
– Every system also has an off-label use and that is when things often go awry.  The system is supposed to be a helpful tool to take a wider breadth of data and be able to look at (parts of) it all at once. It is a "desktop organizer" that can potentially provide one with the insight needed to ask and answer broader questions based on comparative data. So, in Systematic Theology, the sub-categories are definitive of this fact – i.e. angelology, bibliology, ect. Angelology allows one to see all that the Text might say about angels, so one could potentially come to broader conclusions about angels from a more holistic, biblical point of view. But this is very complicated hermeneutically, in that these passages are being drawn from several genres, time periods, contexts – etc. Caution and time needs to be spent with liberty, or the system can be too quick to ask and answer WRONG questions – THEN the off-label use . . .
– The system at some point can stop being a tool and start being the standard. This is when someone takes the system and lays (at times forces) it back over the Text as a whole and then starts running all interpretations of all texts in all subjects through that system. This is unfortunate. It is in this sense that many dispensationalists to some degrees are rightly accused of eisegeting (putting into) the text from a strongly preconceived point of view.
So, all that to say, the system is new in it's official and current form of organization. That does not in itself make it wrong, for the beliefs existed with many since the second century – just like many who held other beliefs. The problem is when the system gets out of place and is given a Red Bull and takes over. It, and all other systems, are tools and should be seen as such.
The 2nd and 3rd parts of your question to be answered in the coming days . . .
52 in a moment, in the twinkling of an eye, at the last trumpet. For the trumpet will sound, and the dead will be raised imperishable, and we shall be changed. (ESV)
Question:

I need to understand in detail how to use Gods word correctly for hope, strength and encouragement. I know you mentioned about how some life verses are not verses to use for life verses. The verse that keeps me going and full of hope is . I use this verse because it reminds me that there is a bigger picture and that I need to press on till the end. 
So how do we use Gods word for encouragement and hope?
I know that I have though about this question too long and I have just determined that this will be one that I will think about for years and revise my understanding of it along the way. For now, let me give you my thoughts on it.
As we think about using verses of Scripture – for any purpose – it is assumed that the Scripture has a purpose and is to be used. Both of these premises are absolutely true. () The question is how and how much? By this I mean, what is the purpose of Scripture and how are we to use it?
Well, let's start with some other premises:
– Scripture is vast an contains a lot of verses, books and content
– It is implied that since we have a book full of stuff that He wants us to use all the Book
– It has a primary purpose of revealing God to us –
– We know that knowing God correctly is the very most important thing in our lives
– There is always four contexts to every passage – thought, book/author, testament, Bible
These are just a few important thoughts that get me to this point:
9 And let us not grow weary of doing good, for in due season we will reap, if we do not give up. (ESV)
16 All Scripture is breathed out by God and profitable for teaching, for reproof, for correction, and for training in righteousness, 17 that the man of God may be competent, equipped for every good work. (ESV)
Q. Hey Rob,
Okay, my cage is rattled again. It's about your stance on people not 
recognizing each other in the resurrection. I'll be surprised if mine is the 
only e-mail you get about this. First, I agree with you completely that we 
probably won't even care and that just being in God's presence and seeing 
Him in all His glory will be all-consuming and probably overwhelm any other 
thought or feeling.
That said, I have to wonder if your position is entirely correct when I 
think about instances like when King Saul paid the medium to call up Samuel: 
Saul recognized Samuel from the medium's description. In Jesus' parable 
about the rich man and Lazarus, the rich man recognized both Lazarus and 
Abraham. In the  account of Jesus' transfiguration, Peter, James and 
John recognized Moses and Elijah. Whether this was from ancient drawings, 
maybe, or some God-granted telepathy-type thing, we don't know, but they 
obviously were recognizable as those specific Biblical figures. In , 
Jesus tells us He's the God of the living, not the dead, and names Abraham, 
Isaac and Jacob. This implies that they're still known by those names and 
recognized as those people even after death. In this same chapter, Jesus 
tells us there will be no marriage, but rather that we'll be like the angels 
in heaven. Is it taking that verse too far to suppose we'll be known by 
names and recognizable as the angels Michael and Gabriel clearly are? The 
most persuasive example to me is that of Jesus Himself after His death, who 
was immediately recognized by His disciples when He appeared to them in the 
locked room. Scripture even depicts Him retaining the wounds of the 
crucifixion. There's the obvious delineation between our humanity and His 
deity, but we're told that we will be like Him.
As far as having memories, if we are to give an account after death (Rom. 
14) of the acts done in this life, we would surely be able to remember them, 
along with the others' whose lives are included in the memories of what 
we've done.
 Thanks for your time.

Oh yeah, and who were the Nephilim? (Just kidding)
A pre-Abraham Boy-Band. (Just Kidding)
Here you Go:
 Read the rest of this entry »
17:1 And after six days Jesus took with him Peter and James, and John his brother, and led them up a high mountain by themselves. 2 And he was transfigured before them, and his face shone like the sun, and his clothes became white as light. 3 And behold, there appeared to them Moses and Elijah, talking with him. 4 And Peter said to Jesus, "Lord, it is good that we are here. If you wish, I will make three tents here, one for you and one for Moses and one for Elijah." 5 He was still speaking when, behold, a bright cloud overshadowed them, and a voice from the cloud said, "This is my beloved Son, with whom I am well pleased; listen to him." 6 When the disciples heard this, they fell on their faces and were terrified. 7 But Jesus came and touched them, saying, "Rise, and have no fear." 8 And when they lifted up their eyes, they saw no one but Jesus only.
9 And as they were coming down the mountain, Jesus commanded them, "Tell no one the vision, until the Son of Man is raised from the dead." 10 And the disciples asked him, "Then why do the scribes say that first Elijah must come?" 11 He answered, "Elijah does come, and he will restore all things. 12 But I tell you that Elijah has already come, and they did not recognize him, but did to him whatever they pleased. So also the Son of Man will certainly suffer at their hands." 13 Then the disciples understood that he was speaking to them of John the Baptist.
14 And when they came to the crowd, a man came up to him and, kneeling before him, 15 said, "Lord, have mercy on my son, for he is an epileptic and he suffers terribly. For often he falls into the fire, and often into the water. 16 And I brought him to your disciples, and they could not heal him." 17 And Jesus answered, "O faithless and twisted generation, how long am I to be with you? How long am I to bear with you? Bring him here to me." 18 And Jesus rebuked the demon, and it came out of him, and the boy was healed instantly. 19 Then the disciples came to Jesus privately and said, "Why could we not cast it out?" 20 He said to them, "Because of your little faith. For truly, I say to you, if you have faith like a grain of mustard seed, you will say to this mountain, 'Move from here to there,' and it will move, and nothing will be impossible for you."
22 As they were gathering in Galilee, Jesus said to them, "The Son of Man is about to be delivered into the hands of men, 23 and they will kill him, and he will be raised on the third day." And they were greatly distressed.
24 When they came to Capernaum, the collectors of the two-drachma tax went up to Peter and said, "Does your teacher not pay the tax?" 25 He said, "Yes." And when he came into the house, Jesus spoke to him first, saying, "What do you think, Simon? From whom do kings of the earth take toll or tax? From their sons or from others?" 26 And when he said, "From others," Jesus said to him, "Then the sons are free. 27 However, not to give offense to them, go to the sea and cast a hook and take the first fish that comes up, and when you open its mouth you will find a shekel. Take that and give it to them for me and for yourself." (ESV)
22:1 And again Jesus spoke to them in parables, saying, 2 "The kingdom of heaven may be compared to a king who gave a wedding feast for his son, 3 and sent his servants to call those who were invited to the wedding feast, but they would not come. 4 Again he sent other servants, saying, 'Tell those who are invited, See, I have prepared my dinner, my oxen and my fat calves have been slaughtered, and everything is ready. Come to the wedding feast.' 5 But they paid no attention and went off, one to his farm, another to his business, 6 while the rest seized his servants, treated them shamefully, and killed them. 7 The king was angry, and he sent his troops and destroyed those murderers and burned their city. 8 Then he said to his servants, 'The wedding feast is ready, but those invited were not worthy. 9 Go therefore to the main roads and invite to the wedding feast as many as you find.' 10 And those servants went out into the roads and gathered all whom they found, both bad and good. So the wedding hall was filled with guests.
11 "But when the king came in to look at the guests, he saw there a man who had no wedding garment. 12 And he said to him, 'Friend, how did you get in here without a wedding garment?' And he was speechless. 13 Then the king said to the attendants, 'Bind him hand and foot and cast him into the outer darkness. In that place there will be weeping and gnashing of teeth.' 14 For many are called, but few are chosen."
15 Then the Pharisees went and plotted how to entangle him in his words. 16 And they sent their disciples to him, along with the Herodians, saying, "Teacher, we know that you are true and teach the way of God truthfully, and you do not care about anyone's opinion, for you are not swayed by appearances. 17 Tell us, then, what you think. Is it lawful to pay taxes to Caesar, or not?" 18 But Jesus, aware of their malice, said, "Why put me to the test, you hypocrites? 19 Show me the coin for the tax." And they brought him a denarius. 20 And Jesus said to them, "Whose likeness and inscription is this?" 21 They said, "Caesar's." Then he said to them, "Therefore render to Caesar the things that are Caesar's, and to God the things that are God's." 22 When they heard it, they marveled. And they left him and went away.
23 The same day Sadducees came to him, who say that there is no resurrection, and they asked him a question, 24 saying, "Teacher, Moses said, 'If a man dies having no children, his brother must marry the widow and raise up children for his brother.' 25 Now there were seven brothers among us. The first married and died, and having no children left his wife to his brother. 26 So too the second and third, down to the seventh. 27 After them all, the woman died. 28 In the resurrection, therefore, of the seven, whose wife will she be? For they all had her."
29 But Jesus answered them, "You are wrong, because you know neither the Scriptures nor the power of God. 30 For in the resurrection they neither marry nor are given in marriage, but are like angels in heaven. 31 And as for the resurrection of the dead, have you not read what was said to you by God: 32 'I am the God of Abraham, and the God of Isaac, and the God of Jacob'? He is not God of the dead, but of the living." 33 And when the crowd heard it, they were astonished at his teaching.
34 But when the Pharisees heard that he had silenced the Sadducees, they gathered together. 35 And one of them, a lawyer, asked him a question to test him. 36 "Teacher, which is the great commandment in the Law?" 37 And he said to him, "You shall love the Lord your God with all your heart and with all your soul and with all your mind. 38 This is the great and first commandment. 39 And a second is like it: You shall love your neighbor as yourself. 40 On these two commandments depend all the Law and the Prophets."
41 Now while the Pharisees were gathered together, Jesus asked them a question, 42 saying, "What do you think about the Christ? Whose son is he?" They said to him, "The son of David." 43 He said to them, "How is it then that David, in the Spirit, calls him Lord, saying,
44 "'The Lord said to my Lord,
Sit at my right hand,
until I put your enemies under your feet'?
45 If then David calls him Lord, how is he his son?" 46 And no one was able to answer him a word, nor from that day did anyone dare to ask him any more questions. (ESV)